Fish Meal

| | | |
| --- | --- | --- |
| Specification: | Protein | 60% min, 65% min, 68% min, 72% min. |
| | fat | 10% max. |
| | moisture | 10% max. |
| | ash | 20% max. |
| | Fatty Acid | 10% max. |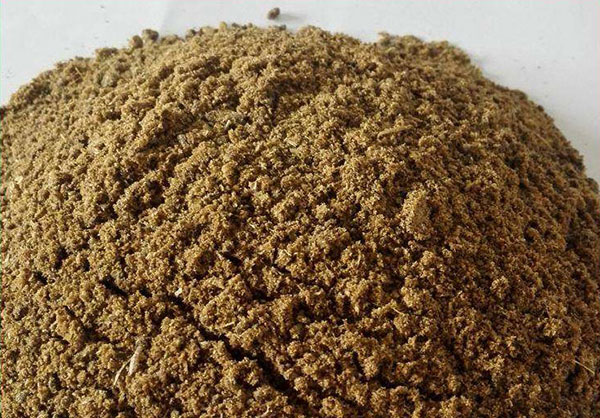 Feature: With the modern processing technology, the high quality sea fish after procedure purifications and so on the steam boiling, squeezing, drying, smashing becomes. Each qualitative index achieved or surpasses the national standards stipulation the top grade fishing powder target, this fishing powder has the quality stably reliable, the freshness is good, the fishing powder fragrance is rich, the protein content is high, easy to decompose, easy to digest, easy to absorb characteristic.

Packing: 25kg, 40kg, 50kg woven bag,a 20ft container can load 20mt.

Qualities :
(1) The fish meal has been steam - cooked and sterilized at the mininum heat of 90°C for not less than 30 minutes and is suitable for animal feed.
(2) The fish meal is free from any chemicals, including heavy metals, additives, antibiotics and ailatoxin
(3) The fish meal is free from bacteria and virus protozoans pathogens.
(4) The fishmeal contains moisture below 10% and salt (Nacl) below 3%
(5) The fish meal has no self-heating properties when carried in a package form
(6) The fish meal producing factory is subject to governmental regular inspection and meets all the official requirement
(7) The factory has been checked for sanitary and it is fit for producing fish meal for animal feeds.
(8) The fish meal is free from other animal's meat and bone.
(9) The fish meal is free from bad smell.